A1 Property has previously advised on development and redevelopment projects such as Amsterdam – Centrum Nieuw West.
A1 Property helps and advises clients with development and redevelopment projects, and can for example offer:
an analysis and screening of the current lease conditions;
a draft for a lease plan or can help map out a lease strategy;
the lease of retail or commercial property, up to the drafting of contracts.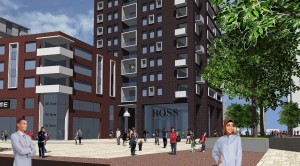 Reference project
A1 Property has been commissioned by Lebo Real Estate for the redevelopment of Amsterdam – Centrum Nieuw West (the Westhof project). See: www.westhof.nu for more information..